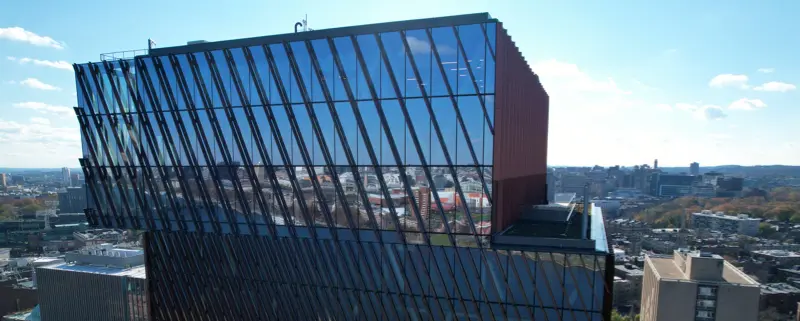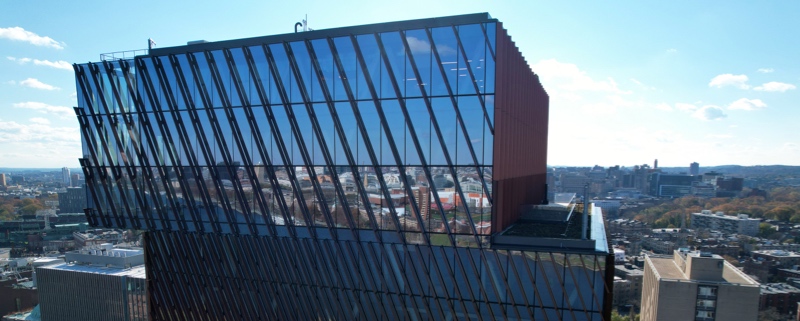 The Benefits of Green Roofs And The Role They Play In One of Boston's Most Sustainable Buildings, The Boston University Center for Computing And Data Sciences
The focus on sustainability in the business world has increased interest in commercial roofing options. As a result, green roofs have become a popular choice as they offer numerous benefits for both the building and the environment. Essentially, a green roof is a roofing system that incorporates living vegetation into the roof structure. The vegetation is usually planted in soil and supported by a waterproof membrane.
One of the advantages of a green roof is that it helps to reduce energy costs by providing insulation and regulating the temperature inside the building. Green roofs also offer environmental benefits as the vegetation can help absorb rainwater, reducing the amount of runoff that enters the stormwater system, which can cause flooding and impact local water treatment facilities. Additionally, green roofs help to mitigate the urban heat island effect by reducing the amount of heat absorbed by buildings, which can help to lower temperatures in urban areas. Moreover, green roofs can improve air quality by absorbing pollutants and producing oxygen through photosynthesis.
The Boston University Center for Computing and Data Sciences is a carbon-neutral building recognized for its unique design and environmental friendliness. It features 31 geothermal wells drilled 1,500 feet underground to provide heating and cooling and has a high-performance envelope and an enhanced HVAC system to reduce energy consumption. In addition, while a traditional Sarnafil roof tops the building, it also has balconies and a lower wing roof covered in green roofs. The green roofs not only contribute to the building's environmental design but also provide stunning views of the city and Charles River, serving as gathering places for students.
Installing these roofs presented various challenges strategically addressed by Greenwood Industries' experienced crews. For example, the green roofs had to be installed during winter when the environment was completely dry to use the Hydrotech systems. Despite the strict deadlines and tricky weather, the project was completed by our crews on time with impressive results!
Incorporating green roofs into commercial roofing systems can offer a range of benefits for both the building and the environment. Working with an experienced and reputable commercial roofing contractor, like Greenwood Industries, ensures that the green roof is installed correctly and efficiently. Moreover, our full-service capabilities, including roof repairs, maintenance, and replacements, promise that a building's roof is well-maintained and protected for years to come.
https://greenwoodindustries.com/wp-content/uploads/2023/05/bu-data-blog.jpg
321
800
C
https://greenwoodindustries.com/wp-content/uploads/2021/11/Greenwood-Industries-Logo.png
C
2023-05-24 10:42:30
2023-05-24 10:44:29
The Benefits of Green Roofs And The Role They Play In One of Boston's Most Sustainable Buildings, The Boston University Center for Computing And Data Sciences